Here at Nouvelle Clinic, we offer several types of non-invasive body contouring techniques to help reshape and rejuvenate almost any area of the body, increased tone in lax or redundant skin and diminished the appearance of cellulite. These techniques offer results with minimal downtime, relative safety, and cosmetic benefits
Body Contouring w/ Thermasculpt (Skin Toning)
Body Contouring w/ Thermasculpt uses Radiofrequency (RF) energy, a promising technology for non-surgical body contouring, fat and cellulite reduction. With deep, controlled heating of the fatty layers under the skin, the effects of tissue tightening and increased blood circulation mean that fatty deposits are drained through the lymphatic system, reducing the appearance of cellulite.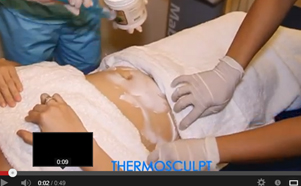 Body Contouring w/ Sonolyse (Fat Breakdown)
Body Contouring w/ Sonolyse utilizes a unique Cavitation technology, it is an innovative system for the treatment of localized fat or deep cellulite. The treatment uses ultrasound waves which are conducted through the skin, causing micro-bubbles which turn fat into a liquid substance which is then removed from the body using the lymphatic and urinary systems. It is significantly effective for fat burning, body shaping, skin tightening and cellulite reduction.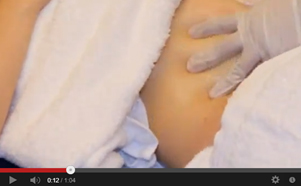 Body Contouring w/ Myotens (Muscle Toning)
Body Contouring w/ Myotens uses electronic muscle-stimulating machine. An effective method of body shaping and cellulite removal without exercise. Electrodes are attached to the muscles, they are filled with pulses of certain parameters, that cause the muscles to work as well as during exercise. As a result, there is an increase in muscle tone, fat loss, increased blood and lymph circulation in the area of stimulation. This allows us quickly remove excess water and substances in it, (easy draining effect) from the treated area. Consequently, the result of the procedure is the immediate reduction in centimeters in the treated area.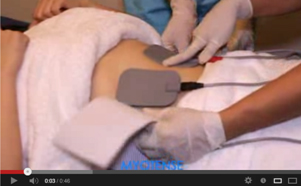 Mesotherapy
Mesotherapy treatment is a non surgical cosmetic solution aimed at diminishing problem areas in your body such as cellulite, excess weight, body contouring, and face/neck rejuvenation, just to name a few. It is administered via numerous injections containing various types of medicines, vitamins, and minerals. It is introduced into the mesoderm, the layer of fat and tissue underneath the skin.