Nouvelle Clinic Featured on THE NEW YOU magazine.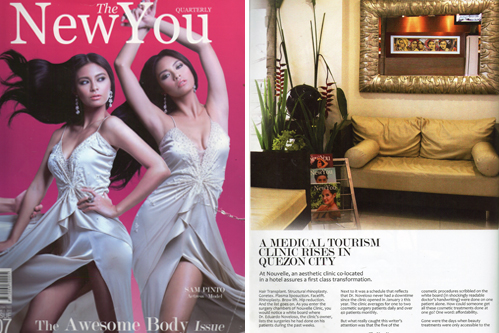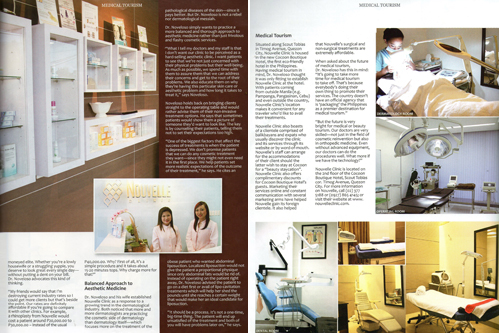 Dr. Eduardo Noveloso on FHM Magazine May 2012 Issue.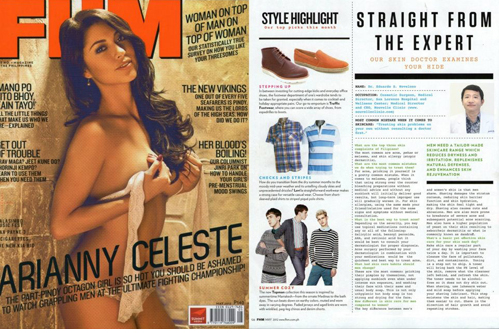 Nouvelle Clinic is chosen as one of the Beauty Spots on May 2012 Issue of Chalk Magazine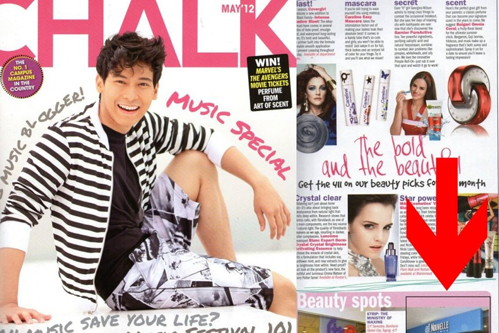 Our very own Dr. Eduardo Noveloso on ANDAR NG MGA BALITA, AKSYON TV (5/24/12)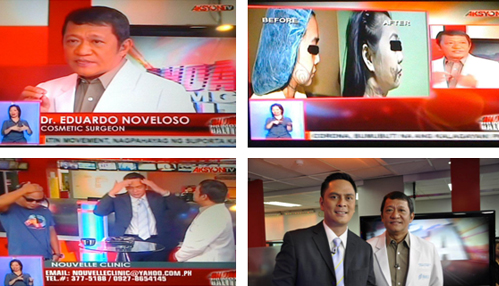 A BLOG ABOUT NOUVELLE CLINIC BY MR. CARLO CAMILO VALENZONA
(The VEGGIE BLOGGER)

http://veggiecircle.com/nouvelle-clinic-your-gateway-to-wellness-and-healthy-skin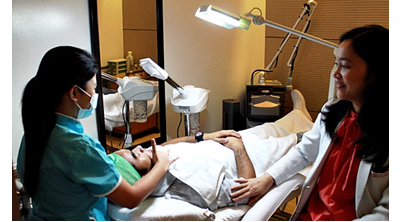 NOUVELLE CLINIC | YOUR GATEWAY TO WELLNESS AND HEALTHY SKIN
by carlo on January 7, 2012,
One of the most popular non surgical treatment that resurface the skin to give back healthy, youthful glow isDiamond Peel. I had the chance to experience this amazing treatment (Complete Facial with Diamond Peel) at Nouvelle Clinic .

For normal skin type(normal) Â like mine, Dr. Mari Angela Castro (dermatologist) recommends this treatment for me to stay younger looking.
Diamond peel treatments are a gentler microdermabrasion treatment that is designed to remove fine lines and wrinkles. Your skin is exfoliated to remove dead skin cells using actual diamond chips to vacuum the skin away. she advised.

This is not the first time I had this kind of treatment; I regularly go to skin clinic to get rid of my black and white heads. But Nouvelle clinic so far is the best that I had experienced and I personally recommend this to all my readers.

The first step wherein my face has been washed by the therapist is already satisfying. In other clinics I'll be the one to wash my face. But in here, they'll be the one.

The way they washed my face was so relaxing, as in I fell into sleep that I can't resist. It was so amazing learning that they use organic scrub and collagen mask so it's assured that my face is safe from any harmful ingredients. See! they really care for their clients.

Before proceeding to this peel treatment, a 15 minute steam on my face was applied. A diamond peel is an effective, safe and precise treatment perfect for a normal male skin.

Everything that you wanna ask about the treatment can be answered by their therapists. I guess they are also well trained. The clinic itself is very well designed located at the 2nd flr. Cocoon Boutique hotel Sct. Tobias cor. Sct. Rallos Timog Quezon City. Oh I love the view and the interiors!

I noticed the great results on my face after it was treated. I feel so fresh! I will definitely go back for another one.

After my treatment, I also had the chance to meet their Medical Director Dr. Eduardo Noveloso, a pioneer in the field of cosmetics. He said that their goal is to offer affordable yet effective services without sacrificing its quality.

Aside from the complete line up of skin services, they also have dental services and soon will cater more and more services. Nouvelle is not your ordinary skin clinic it is a place of wellness, your door to natural and healthy skin care.